Coating Thickness Gauge Uee920
Functions & Features:
High-quality metal probes
Large memory to save 4 types of materials and 1560 testing values
Software for PC connection and data transmission, analysis
Two measuring methods: continuous and single
Two working modes: direct and batch
Limit-setting functionality.
Ability to switch off automatically or manually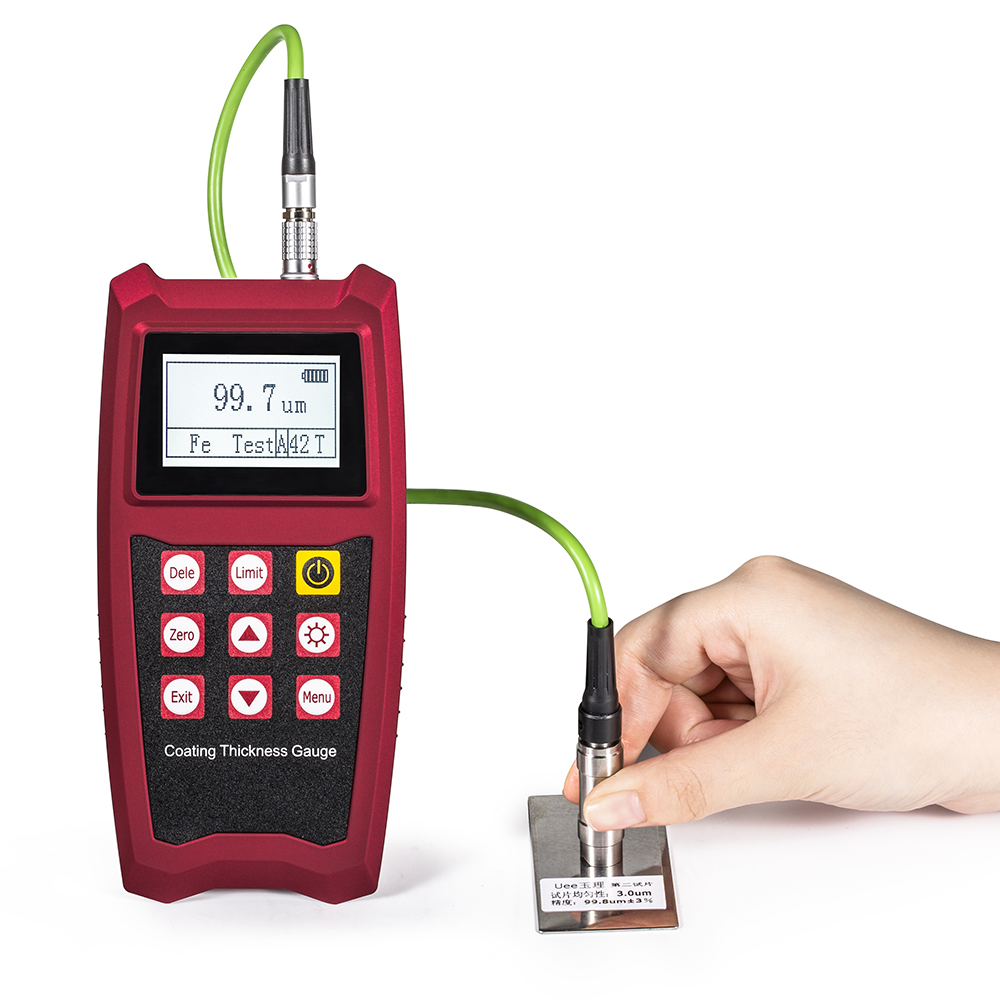 Three ways for Easy Calibration: by one specimen, two specimens or five specimens to finish calibration.
Five Statistics: Average, Maximum, Minimum, Testing Dimes, Standard Deviation.
Standard delivery with 5 calibration specimens (48.5m、99.8m、249m、513m、1024m).
Includes three years of warranty and life-long services.
Measuring Materials:
Fe & NFe:
Magnetic Induction (Fe): Measuring the thickness of Non-magnetic coating on magnetic metal substrate, such as aluminum, chromium, copper, zinc, rubber, paint on the base of steel, iron, alloy and magnetic steel.
Eddy Current (NFe): Measuring the thickness of Non-conductive coating on non-magnetic metal substrate, such as rubber, plastic, paint, oxide on the base of aluminum, copper, zinc, tin.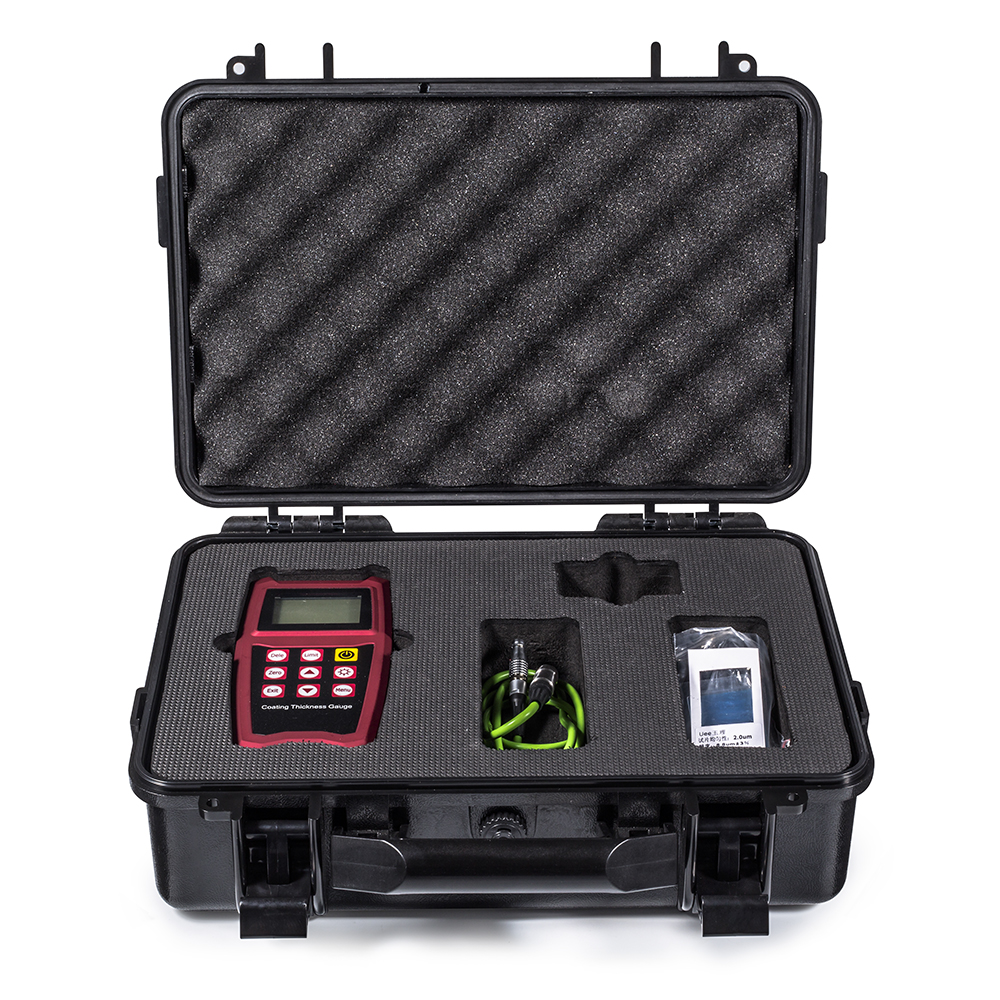 In the Box:
Main Machine, probe x1 (Fe or NFe), substrate x1 (Fe or NFe),
Software & USB, User Manual, Qualified Certificate,
Calibration Specimens x5, AA battery x2,
Packing List & Warranty Card