PosiTector® 6000 Series



Rugged, fully electronic coating thickness gauge uses magnetic and eddy current principles to measure coating thickness on both ferrous and non-ferrous metals accurately and quickly.
Click here to see PosiTector 6000 Series Overview
View PosiTector 6000 Ordering Guide

PosiTector 6000 FS1-FS3 Comparison chart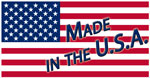 Announcing the next generation
PosiTector PC Powder Checker
Non-contact Uncured Powder Thickness Gage
The next generation PosiTector PC Powder Checker affordably measures uncured powder coatings using non-contact ultrasonic technology to automatically calculate and display a predicted cured thickness. The PosiTector PC Powder Checker helps to control powder consumption to ensure adequate coverage and reduce waste.
Important New Features
WiFi, Graphics, Screen Capture and onscreen batch annotation
PosiTector PC body universally accepts all PosiTector 6000, 200, SPG, RTR, DPM and UTG probes easily converting from a uncured powder gage to a coating thickness gage, surface profile gage, dew point meter or ultrasonic wall thickness gage.
Now compatible with all PosiSoft solutions for viewing, analyzing and reporting data