DUAL TRANSDUCERS come in a variety of Options: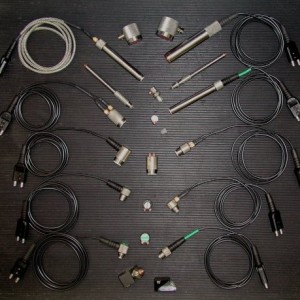 3/16" to ½" Diameter
Standard (200F) and High Temperature (500 or 650F) material measurement
Frequencies vary 1MHz to 10MHz depending on materials, thicknesses, sensitivity and material penetration.
A variety of Connectors are available: Microdot, Lemo00.
NDT International Offers Dual Transducers for all Ultrasonic Thickness Gauges and possesses superior custom transducer knowledge and capability with a short turnaround time.